POSTS
Tiny practice: Granny's rule
by Luis P. Prieto,
- 1 minutes read
- 199 words
We all tend to delay difficult, uncertain or scary tasks unnecessarily… especially, those related to our thesis. How to avoid such procrastination? In this new kind of short post (so far only available to our newsletter subscribers), I share tiny practices or ideas that have had an outsized effect on my thinking or my research practice.
Always do first the big, important task in today's To-Do list, the one you feel like postponing. After this serving of productivity vegetables, everything else you do will feel like dessert – and your productivity and sense of progress will likely skyrocket!
I've been trying to follow this rule for years and still struggle with it… yet, when I stick to it, days tend to be much better. Even if I don't finish the scary task, I always get a better sense of it, and of the fact that I can, bit by bit, topple it.
Did you try this practice? Did it work? Let us know in the comments (or send a voice message) below. If you would like more of this kind of short advice, earlier, subscribe to the Happy PhD Newsletter!
Header image by DALL-E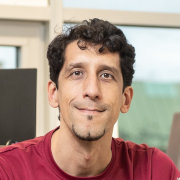 Luis P. Prieto
Luis P. is a Ramón y Cajal research fellow at the University of Valladolid (Spain), investigating learning technologies, especially learning analytics. He is also an avid learner about doctoral education and supervision, and he's the main author at the A Happy PhD blog.